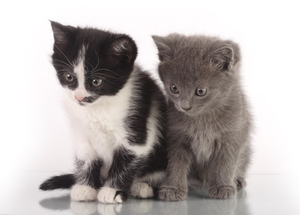 One of the most useful ways of thinking about a problem is in terms of a kitten. A kitten only cares about a few specific things, and concentrates on them to the exclusion of everything else. The kitten we use for our logo is preparing to steal your watch. Startup founders in particular often end up being kittens, focussing on the problem at hand — which is often what is needed to get things done.
Let us help
We aren't kittens. Our job isn't to know every detail of your company and technology, but to have a thorough overview of the landscape. We spend our time scouting out or creating new ideas and technologies so that we can introduce you to them when you need them. We are kittens with jetpacks.
We have experience in a range of areas that are helpful when you need a little help, including:
Process: organising your team; improving communication between the business side and technologists; how to choose what to work on and when

Technologies: evaluating choices for new projects; knowing when it's time to change those choices; managing the risk of new technologies

Getting started on a new project: running a workshop to help you go from a rough idea to a concrete development plan

Scaling: preparing to grow; changing your thinking when you're working at scale (lots of users, data, widgets or whatever); making thinking about scale part of everything you do
You can trust us
Principal Kitten James Aylett helped build Tangozebra, which in 2007 was Europe's leading digital advertising technology provider (bought by Doubleclick, now part of Google); Artfinder, a site for sharing your passion for art while finding more to see, love and buy; and NSFWCORP, a digital and print journalism startup since acquired by Pando Media. He is co-founder of /dev/fort, a band camp for web technologists, which has created sites such as Spacelog, The Reading Gym, Earth Lens and Historymesh. He has presented to, taught at or consulted for a wide variety of organisations including Scale Summit, Django: Under The Hood, EMI, Channel 4, Diffiniti and The Edinburgh Festival Fringe, and is an active mentor in the open source and UK startup communities. James draws on his extensive network in the technology space to bring in guest consultants as necessary.